Fort Pierce & Port St Lucie Cat Sitter Services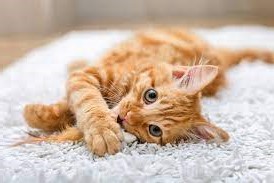 Treasure Coast Pet Sitters offer cat sitting services in Fort Pierce & Port St. Lucie, Fl and the surrounding areas, which consist of visiting your cat(s) in your home while you travel. During cat sitting visits our cat carers will provide fresh water and food, clean the litter box, provide cuddles, a brushing, playtime, and any other pet care services, as needed.
What you can expect during vacation care cat sitting
We follow your routine as much as is possible. Your cat's emotional, and physical well-being and comfort are of paramount importance to us. At your request, we will also bring in the mail & newspaper, take out the trash, water indoor plants, as well as rotate lights and blinds to give your house an "at-home" appearance.
We also check the entire house to make sure it is securely locked, and that everything is 'ok'.
Extended Cat Sitter Visits
We are happy to provide longer visits at your request. We also offer vacation care visits of 45 minutes and 60 minutes for cats who prefer more time and attention.
Potty Breaks
These cat sitting potty break visits are also ideal for pregnant women who cannot clean their cat's litter box.
Most of these scheduled appointments take approximately 15 minutes and can be incorporated into other PSL pet sitting services.
Need more information on cat sitting & other pet services in Fort Pierce or Port St Lucie from Treasure Coast Pet Sitters?
Great! You can review our Treasure Coast Pet Sitters Pet Sitting and Dog Walking Q&A. If you would like to schedule a cat sitting appointment today, you can give us a call anytime, or email us to begin a free conversation with one of the top pet sitters in the Treasure Coast.