Port St Lucie Pet Sitter and Dog Walker Services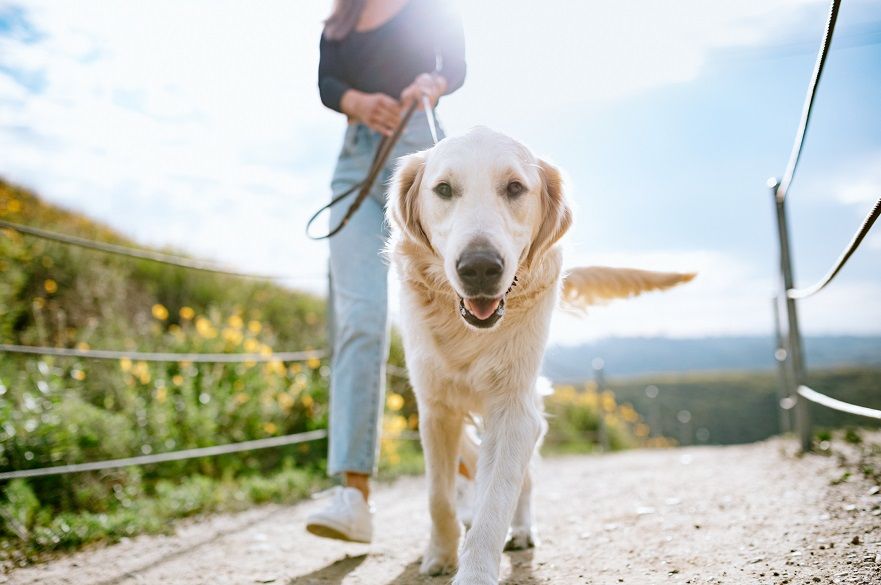 Undoubtedly, if you have pets, they are an extended part of your family. You likely care for them just as you would for anyone else in your household.
If you're in need of a pet sitter, who will take care of your pets as though they were their very own, contact Pet Sitters Port St Lucie. We have a team of caring and loving sitters who will treat your pets with kindness and tenderness.
It can be challenging to find someone with whom you feel comfortable leaving your pets. However, many in Treasure Coast are well aware of the dog sitting services we provide in Port Saint Lucie and the surrounding areas, which include more than just keeping an eye on your pets.
Whether it is taking your dog out to release him/herself or taking him out for a longer walk, our dog walkers are happy to do this for you when you can't do it yourself. If you do not want to neglect your pets, you don't have to, just give us a call and we'll be glad to give you a helping hand.
Dog Sitting in Port Saint Lucie – We Love Animals
At Pet Sitters Treasure Coast, we work with those who are passionate about animals. They have worked in the pet industry enough to know how to properly care for your pets.
Since they must go through a vetting process, you can be sure that they have the skills needed to take care of your pets no matter how big or small they are.
We have been in business for nearly a decade and have serviced the needs of many who call on us when they need help with their pets. We started out offering one service and eventually saw the need to extend our services based on the number of requests that we continued to receive.
We are happy to help
PSL Pet Sitters wants to be at the top of your list when you need a pet sitter service, dog walker service, pet care service, cat sitting, house sitting, or plant sitting service in Port St. Lucie and the Treasure Coast. We'll take care of these things, as though they were our own.
Studies have shown that dogs experience acute stress after admission to kennels, and some suffer chronic stress when kennelled for long periods.
A study conducted at the Ohio State University School of Veterinary Medicine demonstrated a connection between stress and illness in cats.
Our Services

The services that we offer include pet sitting, dog walking, and event cat sitting. Both cats and dogs have very distinct personalities. It helps to know what these particular personality traits are when caring for a pet. You might be surprised to learn that we also offer house sitting, and plant sitting services. When you are not capable of being around to take care of these things, don't worry because we can take care of them for you. We are a fully licensed and insured pet sitting company.
Dog Walking
We often hear people say how much they want a pet but that they don't want the responsibility of walking it. You're in luck! Our dog walkers love spending time with dogs, which is why they would be happy to walk your dog for you and even take it out to use the bathroom, as necessary. Like humans, dogs also need regular exercise. They suffer from many of the same ailments. When your pet receives exercise, they are less likely to get sick and run up veterinarian bills.
Pet Sitting
If you don't want your pet to be along while you are away, call on us. We'll be happy to sit with your pet for you. Some pets simply can't be left alone for various reasons. However, if your job requires you to be away for any extended amount of time, call on us to sit with your pet for you. We'll do everything that you ask of us and give them the say care and attention that you would.
House Sitting
Whether you have pets or not but you would like someone to be present in your home while you are away, just call us up. We also offer housesitting services. This may be necessary if you don't want your home to become a target of burglars. If you're planning a family vacation, let us know and we'll be glad to sit in your house whenever you would like.
If you have a cat that you don't want to leave alone for any extended amount of time, contact us and we'll come sit with it. It isn't always possible to take your pets with you. However, if you have to leave home and do not plan on returning any time soon, you can rely on us to sit with your cat.
Plant Sitting
You may be wondering what plant sitting is. Plant sitting is when we come over to water your plants and offer general maintenance to help keep up the appearance of your plants when you can't. This may not seem like a big deal until you return home after being on the road to see that half of your plants of died. Avoid this by contacting us to plant sit for you.
Pet Care
Some of our service providers have worked in veterinarian clinics or have had some training in how to care for a pet. If you have a pet that has just had surgery or is on a new medication that has to be given to them at a specific time, contact Pet Sitters Treasure Coast. We can stay with your pet during post-surgery and administer medication as instructed. When you can't do it, let us do it for you.
WHY YOU SHOULD ENTRUST US TO CARE FOR YOUR PETS:
We are Insured and Bonded
We are Pet First Aid & CPR Certified
We are Proud Member of Pet Sitters International – the educational association for professional pet sitters.
We strive to always be available when you need us.
We provide individualized care, quality time and detailed pet sitting notes
PSL Pet Sitters a good referral service; need a service, have a question– Just ask us!
We are always available by phone or email and respond to you within 24 hours
PSL Pet Sitters are educated on pet health and care and seek out educational advancement
We have years of experience behind us.
Regular exercise is key to preventing many problems for your dog
Save money for multiple-pet families
Because your pet is WORTH it!
What clients say
Customer Reviews
"My dogs love it when they show up because they play with her and always bring treats. I feel so relieved whenever I have to leave them in the care of PSL Pet Sitters. If you are looking for someone to help with your dog sitting, I highly suggest you call this company."
~ Pam J.
"We did some research and found a housesitting service in town that we can trust. They perform thorough background checks on their employees, which was why we chose them to house sit for us."
~ Arnold R.
"We wouldn't dream of allowing anyone other than PSL Pet Sitters sit with our cats. They are dependable and trustworthy."
~ George T.